Culinary pleasure in the restaurant
WITH COSINESS FOR MORE ENJOYMENT
Enjoyment in not only a matter of taste, but also the ambience: In a cosy atmosphere our culinary delights taste even better.
Also a fine drop of wine or beer can be enjoyed in our stylish surroundings. In the Alpin ART & SPA Hotel Naudererhof there are three dining rooms to enhance your pleasure using all of your senses: Cheer's to cosiness!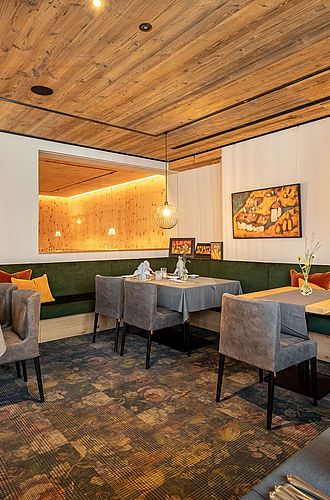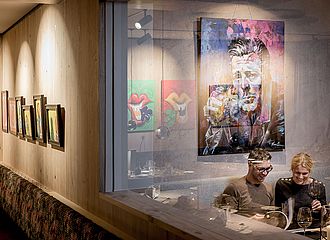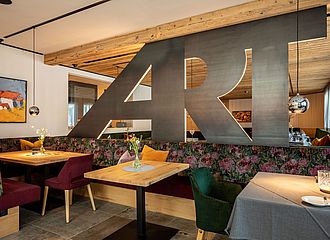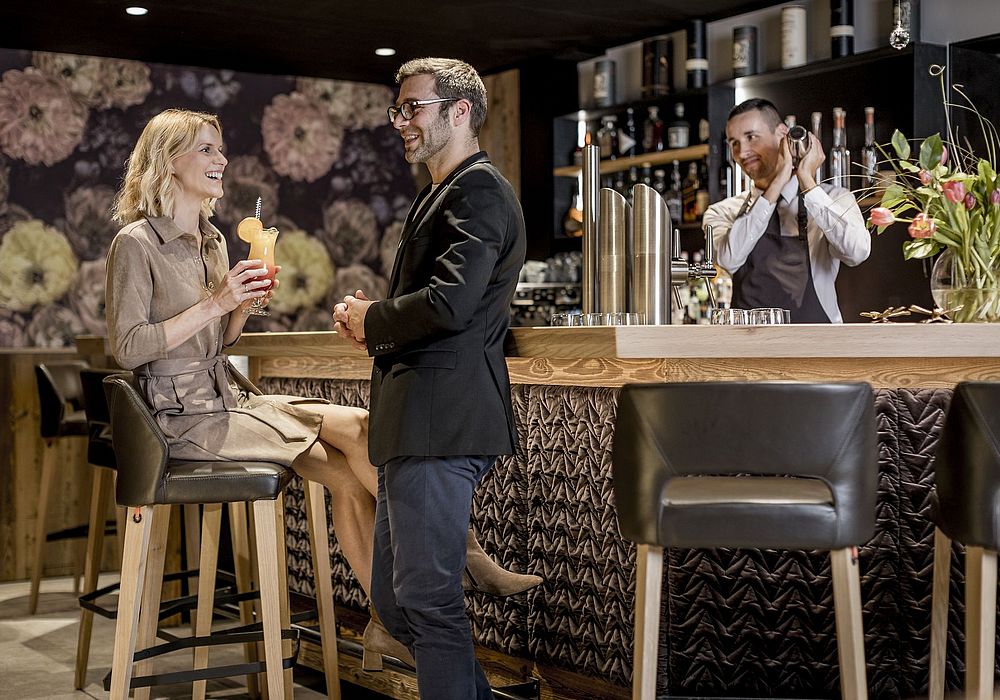 Our 3 dining rooms
Pine dining room
Virtually no other wood resembles the alpine ways of living as well as pine. This fine coniferous wood provides the pine dining room with its cosy atmosphere.
Garden dining room
Here you can let your mind wander: Enjoy your breakfast and our evening menu in the atmospheric garden dining room.
ARTbox
Discover our world of art: your holiday will be surrounded by paintings and other works of art – because art and culinary delights go together perfectly!