An enjoyable start to the day
OUR VARIED LUXURY BUFFET
The sight of the buffet will awaken your appetite: every morning, a varied luxury buffet awaits you, enabling you to enjoy to your heart's content. Choose from sweet delicacies and savoury specialities – no wish remains unfulfilled. A well-balanced breakfast with high-quality products from the local area will provide a relaxed start to an eventful day.

We source the products for our breakfast buffet regionally whenever possible: cheese and yoghurt come from Nauders and South Tyrol respectively. Bread and pastries are supplied by the local bakery in Nauders. We get crispy apples from regular suppliers in Vinschgau and Tyrol. We place special emphasis on the quality and freshness of the food: you will taste the difference.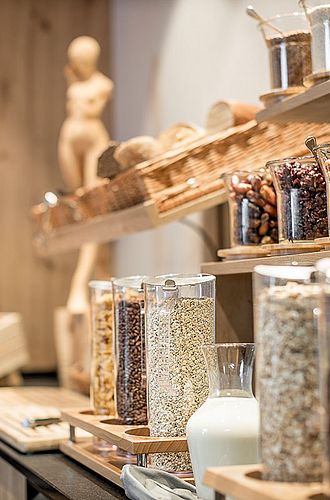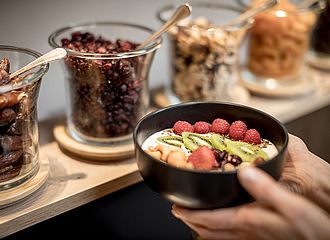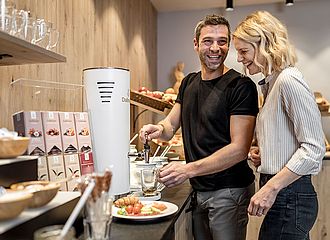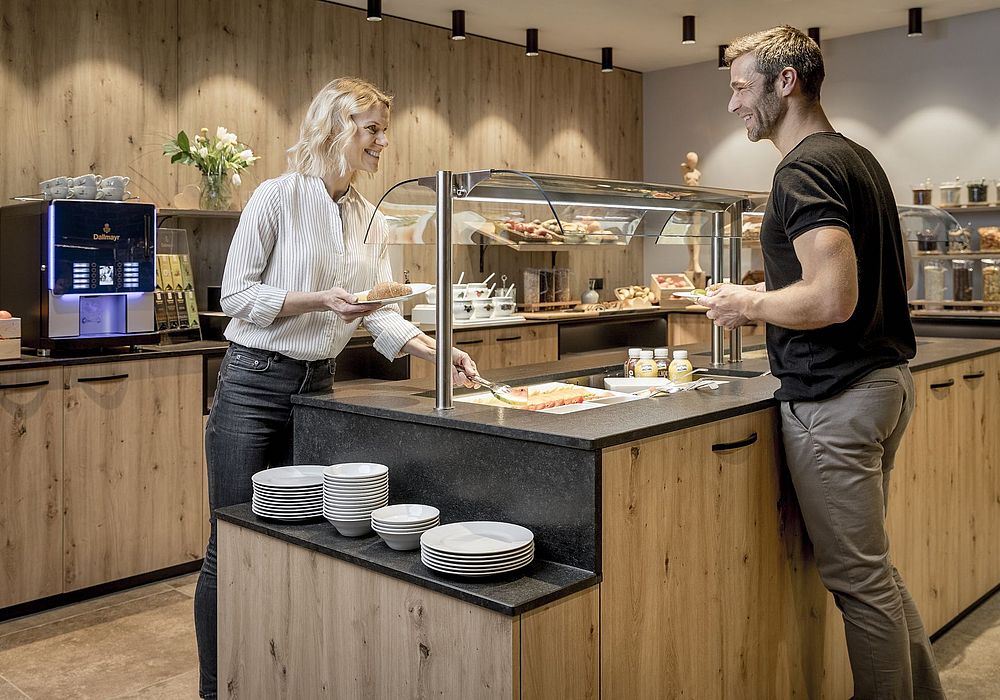 What awaits you on our luxury buffet in Alpin ART & SPA Hotel NAUDERERHOF:
A selection of aromatic coffees from the buffet (cappuccino, café Latte, Americano etc.)
Or freshly brewed breakfast coffee, or hot chocolate served to your table
Bread from the local bakery and freshly baked croissants
Mini bread rolls & sweet pastries
Fine jams from seasonal fruits, some of which are homemade
Delicious assortment of cold meats and cheeses from carefully chosen suppliers
Milk and dairy products from our local farmers
Cereal buffet for your individual breakfast muesli
Fresh egg dishes and omelettes from our show kitchen
Fresh fruit and vegetables


Crispy fruit, healthy snacks for in-between and an assortment of organic tea for your visit to our wellness area can be found on our buffet in the AlpinSPA!