Alpin-Sports-Hall
Climbing and trampolining in Alpin ART & SPA Hotel Naudererhof
Our highlight for the young and young at heart guests! It doesn't get any cooler! The Alpin-Sports-hall is a real treat for our guests from 5 to 95 years old. Full of action, fun and games our new hall contains an alpine-boulder-wall, climbing garden and Olympic trampoline.
Boredom doesn't stand a chance here. It goes without saying that we have paid great attention to safety and equipped the hall in cooperation with a team of experts in accordance with the latest TÜV safety standards. Come in and have fun!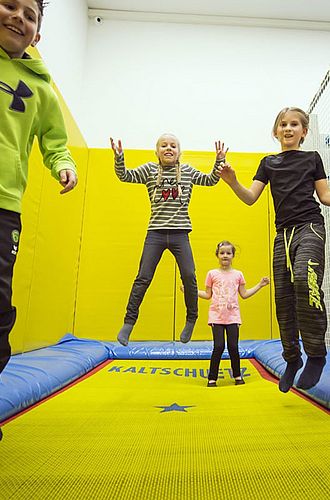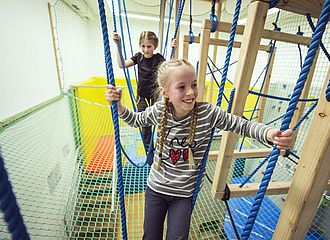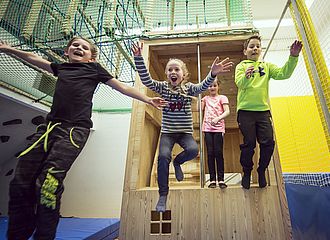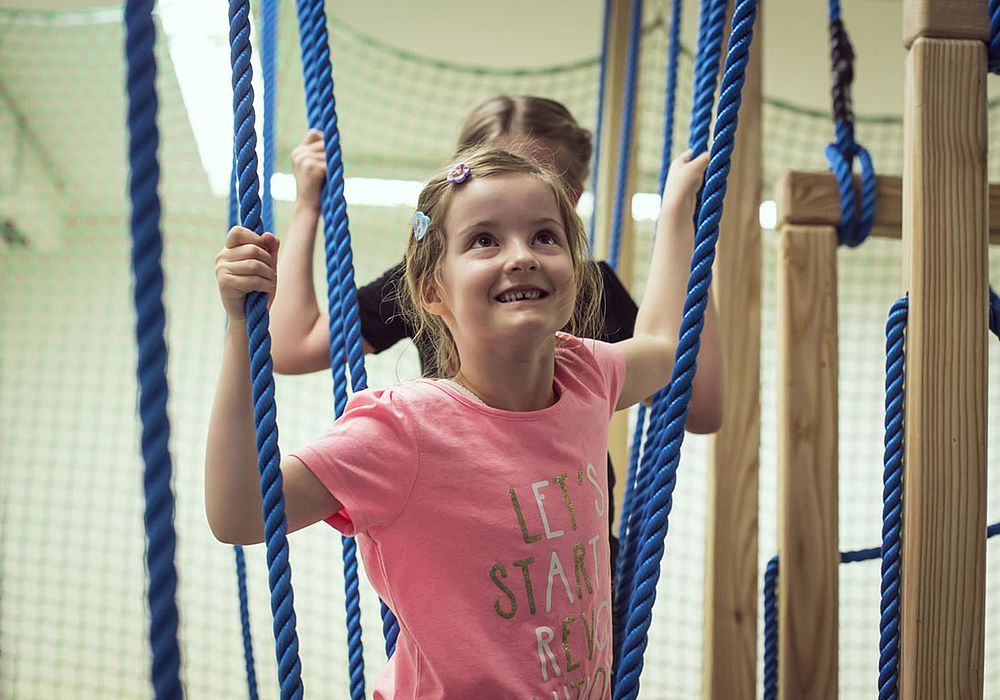 FIVE ADVANTAGES FOR FAMILIES
Your family holiday in Alpin ART & SPA Hotel Naudererhof
Services for children in the hotel. We like to cater to the little guests needs, and know from experience what families with children require for a relaxing break from everyday life. We have the right equipment ready for you and are happy to cater to your needs.
Childcare on site. We take care of your little ones and therefore enhance the holiday feeling. During holiday periods, you can leave your children in the hands of our expert child-minders within the hotel with peace of mind. Child care times are posted at the reception.
Children's programme in the region. The world of mountains surrounding the Naudererhof has so much to offer children. The outdoor activity programme "Draussen hausen" offers your offspring a whole range of excursions to places of interest in the surrounding area. Allowing your children to discover and experience in great company!
Summer holiday for children. The region around the Alpin ART & SPA Hotel Naudererhof offers many sports and leisure activities for the whole family! Discover the mountain world in summer while hiking, climbing and walking. A multitude of attractions and excursion possibilities await you.
Skiing holidays for families. The ski resort of Nauders has been awarded one of the most family friendly ski resorts in Tyrol. The Nauderix kids land offers your children a magic carüet, tuving run and carousel. Look after your children yourself or opt for ski school fun.